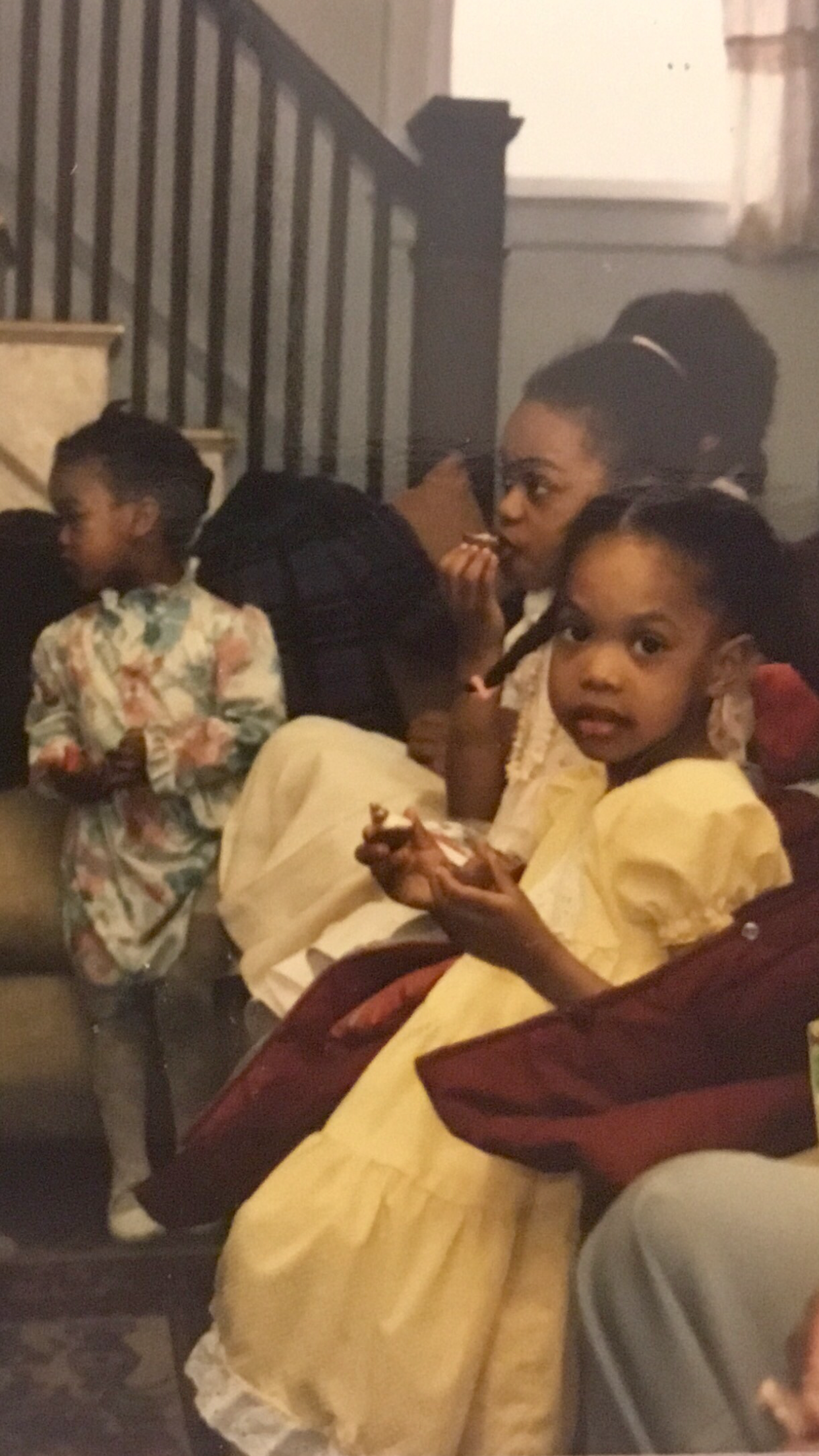 BrownGirl  #MetaVersePlay_ #BlackJoy
This NFT series is inspired by black and brown g

irl 
Linguistic Play
, hip hop rhymes/ algorithms and the genius of black and brown girls play through out time and space.
The work takes place in a future where complicated equations, math and physics are the stuff of fairy tales, raps songs and nursery rhymes.
About Artist (wearing yellow dress in the photo)
Her name is Fatimah meaning, "the nurturer". Taj meaning ,"Crown" she is light she is an ; Transdispanary artist, multidementional storyteller and futurist.
Shes comes from African American and cuban ancestry. She was  born in New jersey raised in New York City.  As a Visual Artist, Educator and historian, her creative practice has taken her to over 25 different countries and 60 museums around the world. Her understanding of Visual Arts is a Global understanding and that it is something she shares with each one of her students.  She has exhibited her Art work and given lectures in museums and galleries in; Ethiopia, China, India, Germany, Brazil and the USA. Fatimah White has an MFA in Creative Practice from UK Plymouth and a BFA in Art Education & Advanced Painting from Hofstra University NY.  She has 15 years of experience in Global Arts Education, Teaching in Colleges, Museums.
Programs used: Procreate, apple ipad apple pencil, html, ctt
The Games Black Girls Play: Learning the Ropes from Double-Dutch to Hip-Hop by
Kyra D. Gaunt